Your Site Was HACKED – Now What?
Step ONE – Don't Panic – There is a Reliable Fix.
Call Us Immediately at: (586) 790-1000
What You Must Do
In This Order
Analysis
We will quickly dive into your site and seek out everywhere the attack has been applied. The result of this triage is an Enterprise-Grade remediation plan. We follow this plan in step Two: Malware Remediation
Remediation
If malware and hacker elements are found they will all be removed and your site put back to normal – just like nothing ever happened. We use the analysis results from the first step to do a thorough job removing all the bad code and revert any changes. This prepares your site for the Final Step: Institute Hacker Protection.
Protection
Finally, Step Three is to secure your site against future attack. This may include installing security plugins and developing a regular scan/update schedule. Making your site bullet-proof against any further attack is our goal.
We can definitely help, But – You need to act fast. Call (586) 790-1000 Now.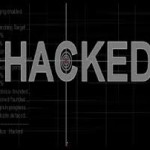 Your site, content, and user's information is and will remain at risk until you take care of the hacker's intrusion. Your site is wide-open for theft and abuse while the condition remains unabated.
Call us Immediately – We can usually start the Damage Control Process within one hour of receiving your call (sometimes faster).
What are some reasons sites get hacked?
Lots of website owners are livid when their websites are defaced or hacked into and a message is put up by the hackers. The panic causes them to get upset and frightened at the exact same time. This article goes over the possible reasons which triggered your website to be jeopardized and how to deal with them.
Your Designer
Numerous site designers claim to understand a lot about designing and site development, but merely understand how to copy designs and designs and make them harmonize your site. While aiming to put in changes and impacts to your website elements, they frequently copy code or boilerplate templates from complimentary sites or previous projects. These code snippets have actually seldom been checked and no due diligence has been done to guarantee their honesty. Numerous a time even popular encoded malware is slipped into the code, which very few designers truly understand.
Your Coder/ Programmer
Much like the design aspect, even many coders and developers are known to raise code from various sample websites, to match the taste of their client. Little do they recognize that they are exposing their work to direct threats which are continuously awaiting simple prey. Code for menu's, slideshows, sidebars, contact types and even chat applications might be laced with destructive code, which might either provide control of the website and hosting account to an outsider or cause some automatic scripts to work on the site. A client of ours was really shocked that all enquiries from his contact form were noticeable on a business forum. When he checked out the type, he understood that the kind was auto-posting the result in the online forum and believed that the coder had played mischief. When he called the coder, the coder admitted to having made use of a free contact form script due to some special features. When a security professional inspected the code, he found that not just were the contacts being posted to the discussion forum, however they were likewise being copied to an obscure e-mail address.
Your Template
Lots of people do not want to pay the design template designers for their efforts and would prefer to purchase pirated or nulled versions of the exact same paid design templates. Those who disperse nulled versions for complimentary frequently desire some quid pro quo and include their own code or scripts to the templates, so that they also benefit from you utilizing the template.
The CMS System
The CMS System that you utilize likewise plays a fundamental part in guaranteeing that your site content continues to be safe. Many vulnerabilities are found everyday throughout different open source and paid CMS systems. Not patching these vulnerabilities and not using frequent updates to them increases your possibilities of being assaulted by serial assailants who are specifically targeting your kind of site system.
Your Hosting Company
It is likewise possible that the systems of your Hosting Company is contaminated and the malware or virus is spreading through their network. Although the possibilities of this are low, this can be easily figured out by checking the logs of the hosting account. If the damage was done through a super user, then it is necessary to obtain the entire server and network examined up.
Your very own Fault
Typically, the website owner or web designer or admin is at fault for doing or not doing something at the correct time and right place. Setting consents too loosely, utilizing plan text passwords in code as well as permitting users to upload to a system folder are all methods which the admin is responsible for getting the website into trouble.